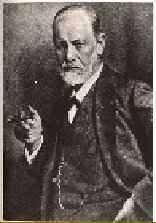 CONTENTS
Freud's literary genius meant a lot to the development of psychoanalysis when it was young. People were so fascinated by his storytelling that they listened to it in spite of themselves. Later, other gifted writers fostered the illuminating—but threatening—psychoanalytic vision as it spread beyond the first small group of initiates to a fascinated and sometimes horrified world.
But today psychoanalysis is embattled. Feminists despise it, insurance companies won't pay for it, physicians—psychiatrists, too, sometimes—roll their eyes, and even the historians and literati who once coveted its perspective on their own disciplines have grown skittish. Different times court different risks, and our time appears to be out of synch with the psychoanalytic world view.
OK, psychoanalysis is subversive. It's at least as dangerous as it is useful. But once, reaching out through its literature, it transformed western culture. Since then it has turned in on itself, speaking only to its own adepts. Its current isolation is proof of the error of this course. If psychoanalysis is to survive outside the confines of clinical practice—the most cramped of all its potential domains—psychoanalysts are going to have to learn to convey to the rest of the world how they think and why, and in a way that can engage attention and not repel it. They will have to learn once more to speak to outsiders as well as to believers. As outgoing president Robert Pyles said in his farewell address to the APsaA, they will have to emerge from their isolated institutes and consulting rooms, and reconnect with everyone else. This is not going to be easy in such hostile times. But the literature of psychoanalysis was once a true literature, an art that drew its readers in, and it is very important for the survival of analytic thought that it should become so again.
I hope with this Web site to offer support of various kinds toward that end. One kind is concrete. I work as a writer and editor in the field, with the conviction always in mind that psychoanalysis does itself no service by preaching only to the choir; I will provide information here about my work for those who want that kind of help. But my larger purpose is independent of such practical concerns. I want to collect links, resources, and any other manifestations of the psychoanalytic vision as it is reflected in the real world. Psychoanalysis has always been more than a clinical tool, and I have a magpie mind. I'm curious to see what kind of a mosaic might develop over time out of a collection like that. So I'm going to try it. If any like-minded souls would like to participate in the experiment, I'm open to suggestions.