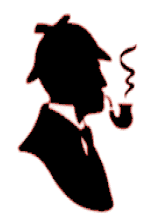 [file:///C:/Users/Eve/Documents/My Web Sites/edpsych/edpsych/images/contents.htm]
Editing for Psychoanalysis
Eve Golden, M.D.
Concordance!!!
Some years ago a stranger sent me an e-mail asking if I could tell him the source of a Freud quotation for an article he was writing for Opera News. I agreed readily, ever eager to further rapprochement between singing and psychoanalysis. Both of them are dear to me, but Herr Prof. Dr. F.'s grasp of music being what it was, they exist at a far remove from each other. Then I learned that my secret weapon, the Countway Library of Medicine, was being rebuilt, and that the reference collection I've been plundering for the last twenty-odd years was wrapped up in hundreds of layers of plastic sheeting. So it was lucky that the mystery quotation turned out to be an easy one. Otherwise I would have failed a glorious cause and had to fall on my sword.
I wouldn't have turned a hair if I'd had another source for the Concordance to the Standard Edition of the Complete Psychological Works of You-Know-Who (Guttman 1984), which I've coveted since I discovered the prepublication paperbound edition in the Beth Israel Hospital library as a first-year resident in 1977. But this wonderful work is woefully scarce outside of libraries—and in them, too, alas. It was a great day when a syndicate of loving and empathic friends plotted to get me through a landmark (harrumph) birthday by giving me . . . Yes!!! I was thrilled to bits in spite of having to clear off a whole bookshelf for it, no mean feat in this house.
I don't like to feel like Silas Marner, though, hoarding riches beneath the floorboards for lonely miser's Sabbats. So people with Freudian textual queries can click on the good doctor's shingle below and send them to me. I will do my best to respond. Inquiries from musicologists, art historians, philosophers, novelists—all students of the psychoanalytic vision—are welcome. Clinicians OK too, natch. It makes me very happy to be able to share this resource, and I hope it will be useful to my colleagues and friends.

P.S. Anybody want their own? Last I looked John Gach had one.

Update: The PEP CD-ROM now has the entire Standard Edition on it. My beloved Concordance is obsolete. We'll have a whole new translation to contend with, too, one of these days. Oh, well. Panta rhei. But I met some interesting people answering questions. And I'm leaving this page up to commemorate the love behind the gift, which will never be obsolete.
Jarratt, K. (1999). Opera on the couch. Opera News 64:3.
Guttman, S.A. (1984). Concordance to the Standard Edition of the Complete Psychological Works of Sigmund Freud. 6 vols. New York: International Universities Press.